Terry Shapiro has been suffering with Parkinson's for more than 15 years. So if there is anyone who knows about the difficulties of living with Parkinson's, it's Terry. Despite all of her pain and challenges, her heart still pulls her to want to help other people. Her goal is to have an impact on the Parkinson's World Conference. And it starts at home with this "Laugh & Give Until it Hurts" for Parkinson's Comedy Fundraisers. As soon as she discovered she had Parkinson's, Terry wasted no time in doing comedy fundraisers for Parkinson's and creating proclamations for Parkinson's awareness. She was instrumental in the proclamation of Steven E Kimbrough's Birthday (April 5th) as the "International Day of Comedy. Please join us and help Terry Shapiro's PR Project continue the fight to support people with Parkinson's. Her next event is Thursday, July 27, 2023 at TheComedyChateau.com 7:30pm located at 4615 Lankershim Blvd. No Hollywood, CA. 91602. Tickets are $20 online and $25 at the door. Click here for tickets.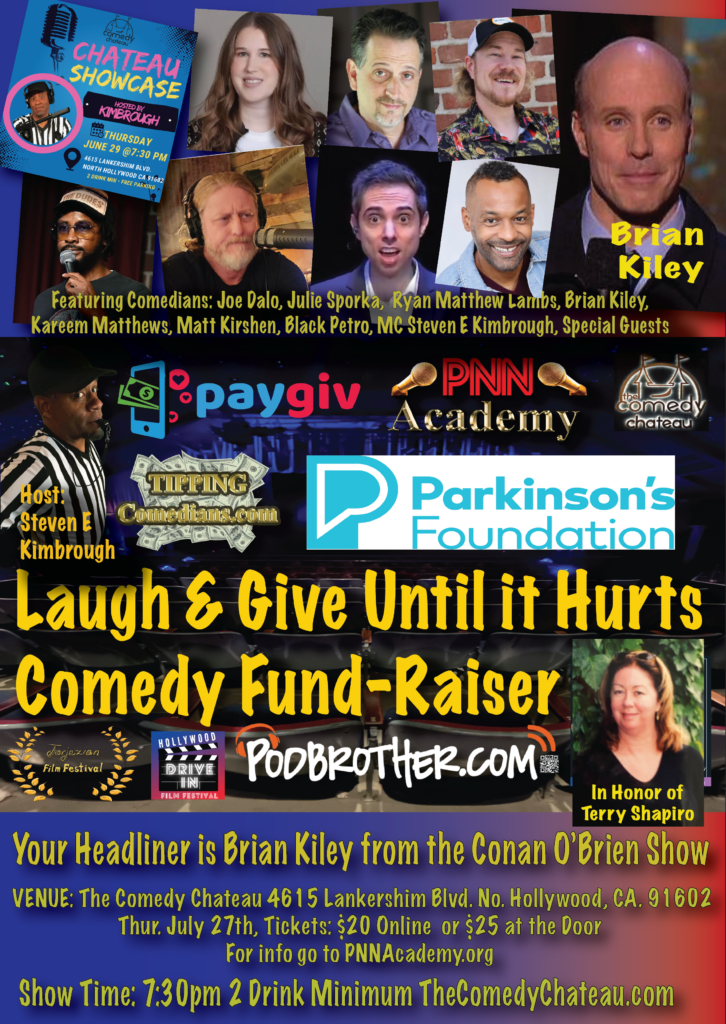 About the Parkinson's Foundation

About the Parkinson's Foundation
Sponsors & Partners for Parkinson's Comedy Fundraiser

If you would like to help support people with Parkinson's her's how you can do that.
Corporations can sponsor an event package. Click Here to See Sponsorship Package
Purchase Event Tickets
Individuals and corporations can purchase tickets that Terry can gift to those people whom support her that may not have the money to purchase tickets. Thank you PayGiv for your generous purchase of tickets. You just made Laughing & Giving Until it Hurts possible for some happy Terry supporters.
Silent Auction Items
Individuals and corporations can donate silent auction items to be auction off at the "Laugh & Give Until it Hurts" Parkinson's Comedy Fundraiser.
Buy 50/50 Raffle at the Event
Yolanda Skin Care and Pedicurist (a Licensed Esthetician) will be donating a home spa package which will include: foot massage, pedicure, facial, manicure. She has volunteered to host the 50/50 raffle. Tickets are 1 ticket for $5.00, 3 tickets for $10.00, 7 tickets for $20.00. Come to the event and purchase a 50/50 raffle, 50% of those funds will go to the raffle Winner and 50% will go to Gift cards for food and items they may need for people with Parkinson's.
Terry's Mission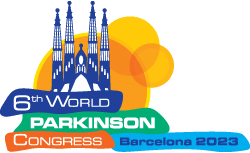 Terry Shapiro Mission statement.
About Terry Shapiro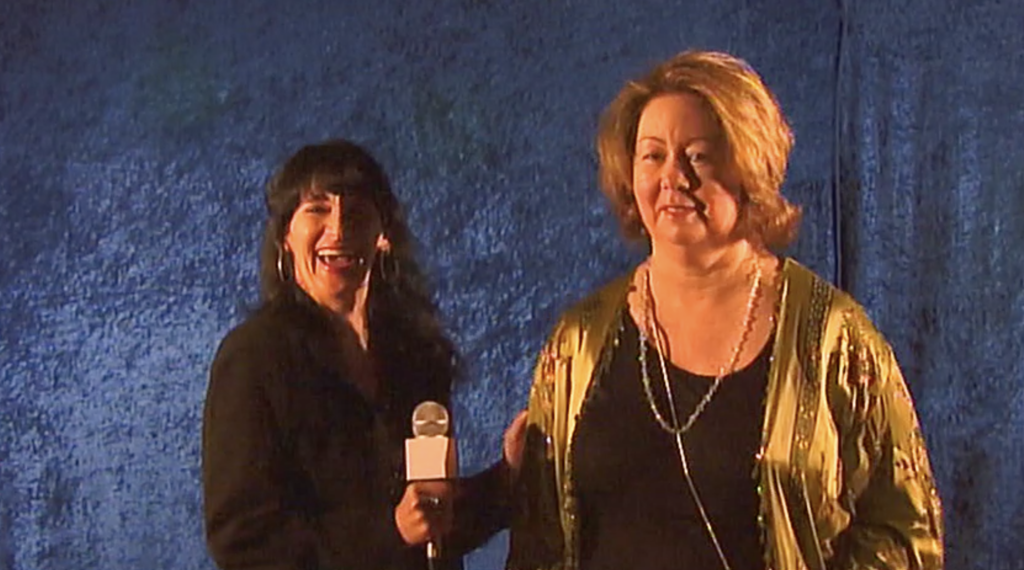 A little bit about Terry Shapiro If you would like to reach out to Terry you can email her at [email protected].
What Terry Wants You To Know About Parkinson's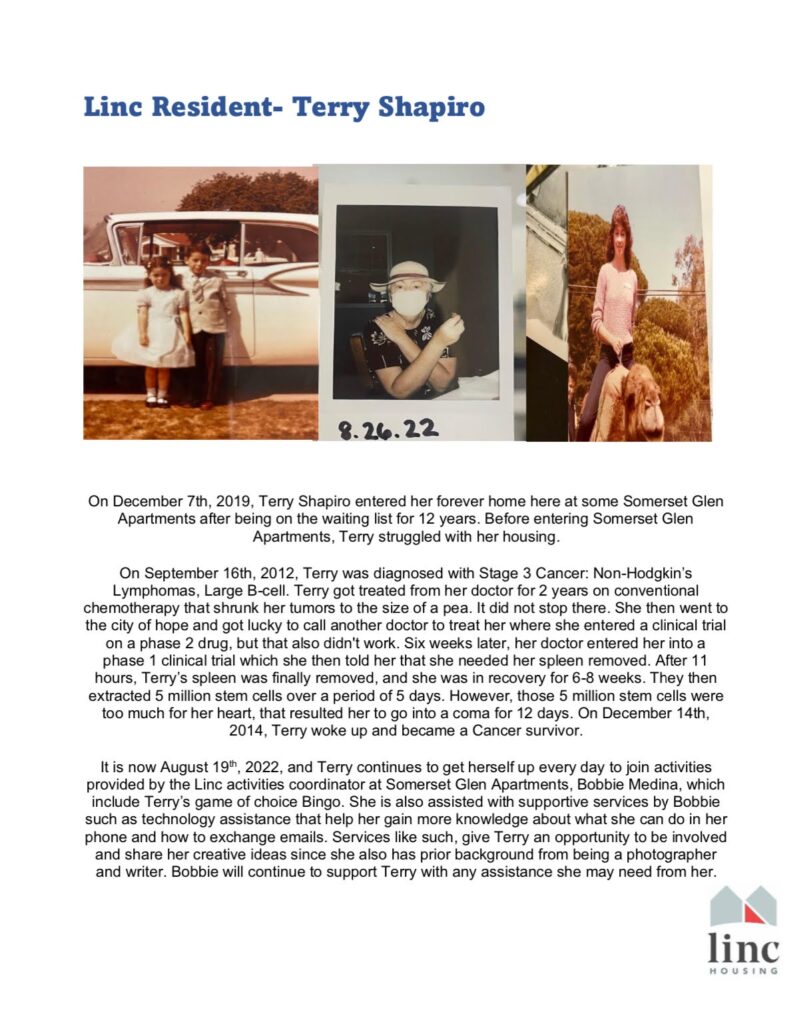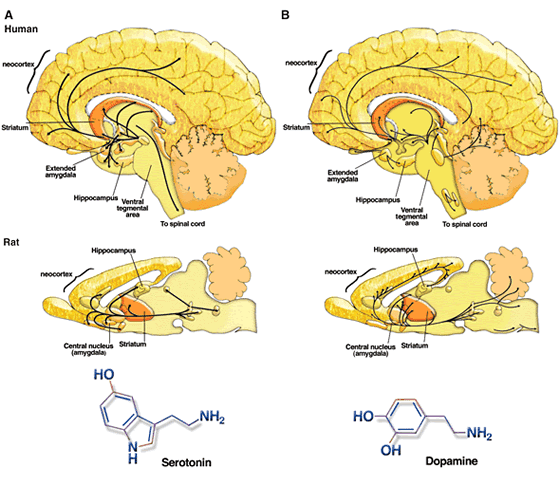 Information Terry has researched about Parkinson's and what she wants you to know about.
The Producer / Comedy Host
Comedian Steven E Kimbrough is producing and hosting the show
The Comedians on the Show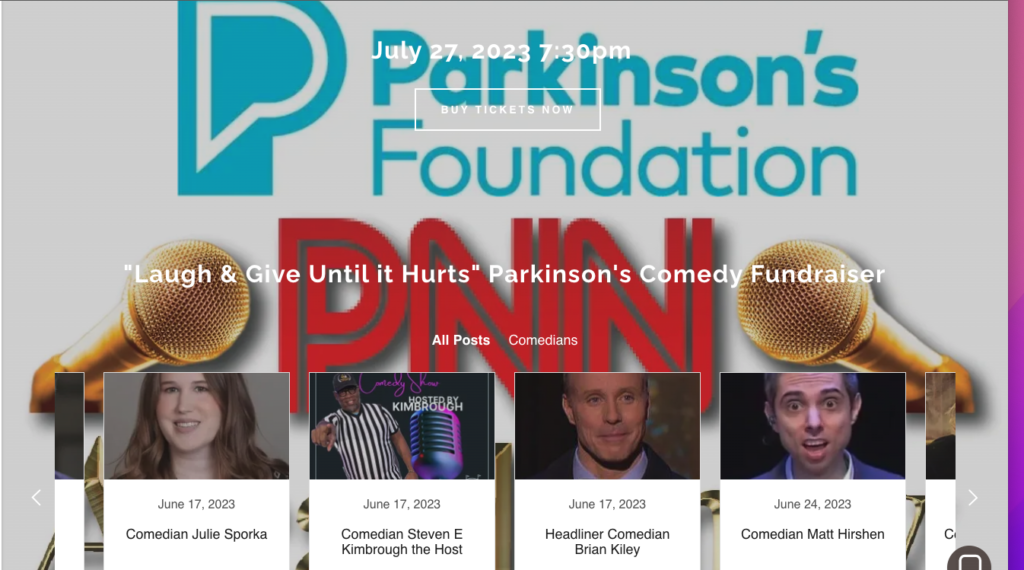 Terry has coined the phrase "Dopamine Boosters" for the Comedians that are participating in the comedy fundraisers. Laughing boosts your dopamine levels in the brain. Here are the Comedians that will be donating their time to this event.
TippingComedians.com
We want to help out the Comedians that donate their time and talent as well, so we have added them to our TippingComedians.com page to also receive some tips on their efforts. Some may choose to donate their portions of their tips back to the Parkinson's Fundraiser. Some may choose to to pay bills however. All good either way, we thank them for their service.